RCS 1917 Second Hockey Team Rothesay New Brunswick Canada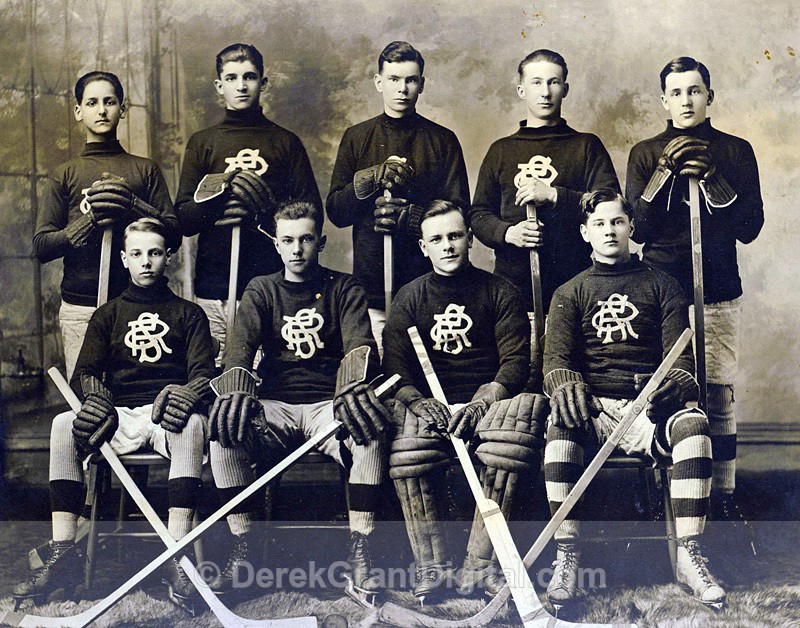 A crisp team photo of the Rothesay Collegiate School 1917 2nd Hockey Team @ Rothesay, New Brunswick, Canada. From top left to bottom right:
A. Diago, Centre, G. Flewelling, Sub, D. Rankin, R. Wing, J. Smith, R. Wing, K. Thomas, C. Point, F. Brydone-Jack, Rover, J. DeVeber,(Capt.) L. Wing, W. Snowball, Goal, C. Hickman, Point.